Episodes
E1: Six Feet Under
E2: The Young and the Wreckless
E3: Crazy Ex-Girlfriend
E4: The Affair
E5: Breaking Brad
E6: A Series of Unfortunate Events
E7: Big Little Lies
E8: Shaneless
E9: Bro-ing Pains
E10: Redemption House of Cards
E11: You're the Worst
E12: Unhappy Days
E13: The People vs. Johnny Bananas
E14: Lavender Is the New Black
E15: TBA
E16: The Leftovers
E17: Scandal
E18: It's Always Sunny in South Africa
E19: The Walking Dead
E20: Who Wants To Be A Millionaire?
E21: Reunion Part 1
E22: Reunion (2)
E23: CT's Getting Married - Part 1
E24: CT's Getting Married - Part 2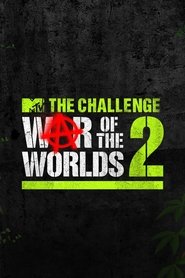 The Challenge - Final Reckoning (2018)
The Challenge: Final Reckoning is the thirty-second season of the MTV reality competition series The Challenge. This season featured alumni from Real World, Road Rules, The Challenge, Are You the One?, the U.S. version of Big Brother, and the U.K. television shows Ex on the Beach and Geordie Shore, competing along with, for the first time, alumni from Bad Girls Club and Vanderpump Rules who appeared on the U.S. version of Ex on the Beach. The season premiered on July 10, 2018 on MTV.